Pazzles Design Team Call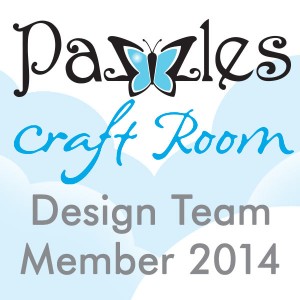 It's time once again to search for the latest Pazzles talent! We are looking for fun, excited, easy going and creative individuals for our 2014-2015 Pazzles Design Team. The Design Team Members will enjoy a one year tenure from April 1, 2014 through March 31, 2015.
Requirements
:
Own a Pazzles Inspiration Creative Cutter
Have the time to be able to commit to the responsibilities listed below for the entire duration of the design term
Have your own active blog, You Tube channel, or a crafting oriented Facebook group or page (

not

your personal profile but rather a group or page that you lead)
Be able to take good photographs of your projects
Responsibilities
:
As a design team member you will be asked to produce 2-3 projects per month using existing Pazzles Craft Room files. Additional compensation is provided for any physical projects requested for displays, as well as for magazine publications. You will also be asked to promote Pazzles on your blog or social media forums and to actively participate on our blog and in our forums.
Benefits
:
As a design team member you will receive Pazzles products and cardstock to create projects using the Pazzles Inspiration. We will provide you with blades, mats, CD downloads, 2 tools of your choice, and a one year membership to the Craft Room. Additionally, once per term you are on the design team, we will wave the retreat registration fees for any one 2014-2015 Pazzles Retreat you would like to attend (excludes lodging and transportation).
To apply:
Please email the following information to
michellep@pazzles.com
3-4 samples of your work showing your use of the Pazzles Inspiration Creative Cutter and Pazzles Craft Room files.
A link to your blog or craft related Facebook or YouTube page
Name, email address, physical address
Please answer the following questions:

How long have you owned your Pazzles Inspiration?
Are you involved in any online communities? (Facebook groups, Forums etc.) Please provide a list of the online communities you are active in.
List any other design teams you are a part of. (Previous design team experience is not a requirement)
We are excited to add to our team!
The Design Team submission deadline is March 3, 2014.
Applications will be reviewed and the Pazzles 2014-2015 Design Team will be announced mid March on the Pazzles blog.
http://www.pazzles.net/wordpress/2014/02/10/pazzles-design-team-call